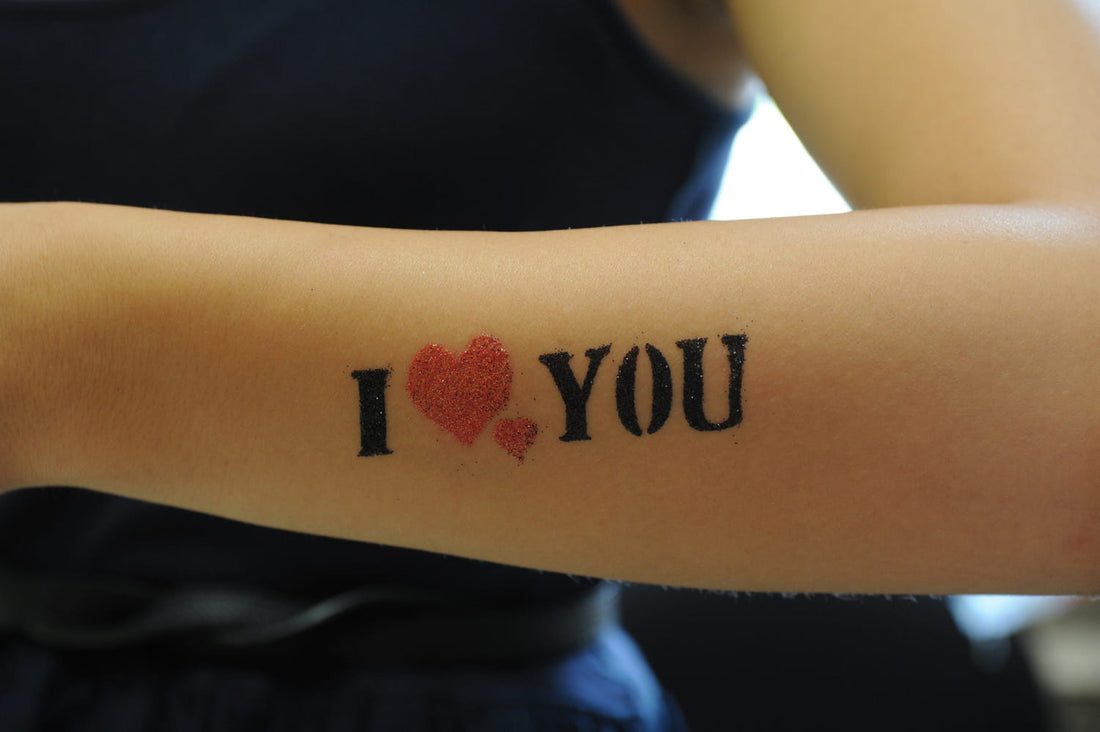 Heart tattoo: meaning, where to place it?
This is perhaps the motif that we find most often in the tattoo world: the heart speaks to all of us, because it speaks of love! But which one will you particularly like?
What does the tattoo with a heart mean?
The heart tattoo , we have more than one reason to love it! And for good reason, its primary meaning is love, whether passionate or more friendly, turned towards a particular person, the world or even oneself. It can underline a passion for a place or an activity, or simply remind us that kindness is good! High-quality tattoo pen which can help create precise lines and shading. It's important to choose a skilled artist who uses equipment.
We also appreciate it because it can be simple and discreet enough to be easily concealed, thanks to its small size, fine contours and no filling, and thus be adopted for a first tattoo for example. Lovers may also choose it as a couple tattoo, to be placed in the same place as a perfect symmetry between you, or as a complementary tattoo, which will only come to life when the two of you are reunited.
A heart tattoo can also be more stylized with other patterns inside, graphic or floral to name a few, or simply a color fill for a red heart tattooFor example. It can also take the shape of a human heart, with multiple colors and possibly other patterns such as a world map or a forest.
We also like old school tattoos full of personality, which are traditionally found in the United States, with bright colors, bold outlines and shadows. The heart will then often be associated with flowers and a banner with a first name inside or even a word, such as "pirate" for example, pen tattoo to evoke your rebellious side in a playful way. A dagger will accompany the first name of the loved one to play it somewhat dramatic.
What models of heart tattoos?
Many other options for heart tattoos are available to you, the hardest part may be choosing! You will be able to associate it with other patterns such as the symbol of infinity to signify an eternal love, whatever it is, or an arrow to use a pattern that could not be more trendy, or to finish a line of life, in order to show the importance of love in your daily life. A first name, initials or even a word can accompany this heart tattoo. By the way, words can form the pattern , or a heart can be used to replace the "o" in a word. Let your imagination run wild! The heart can also be the starting point for a larger tattoo like a mandala, or even a dream catcher. Another stylish tattoo? THEmore or less fine lace heart drawn inside or to represent the contours, which we see more and more.
A padlock placed inside a heart will make it clear that yours is no longer to be taken, while a broken heart tattoo may help you grieve a relationship.
For a heart tattoo that is both minimalist and fun, you can opt for an ace of red hearts , or even for a queen of hearts tattoo..
Where to place your heart tattoo?
A small heart tattoo will slip where you want it: on a wrist and even on a finger if you are not afraid to show it, but also on an ankle, or inside the arm . Everything is possible !
A larger heart tattoo will express itself best on the back, on the shoulder, on the thigh and even why not on the chest or torso, to better remind the one that beats just below.
Disclaimer – Information provided in the blog article is based on personal opinions and experiences, for general reference only. The blog article may contain external websites or resources, if any of the content belongs to the original copyright holder, please contact us for removal.