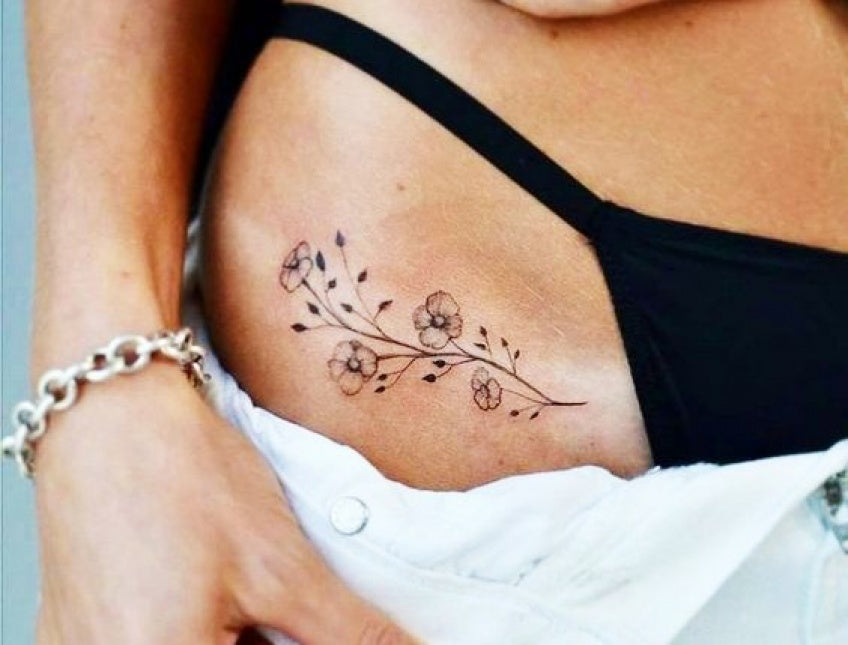 Perfect way to get a rose tattoo
Rose tattoos are very beautiful. The inspiration we have uncovered for you speaks for itself!
Roses are not only eternal and romantic symbols of charm and sex appeal but also serve as popular choices for tattoos. It's no surprise that we have all been dazzled by a beautiful bouquet of roses, and their unmatched beauty makes us want to get a tattoo of them on any part of our body. With the wireless tattoo pen, an artist can create unique representations of roses on your thigh, arm, chest, hand, neck, or ear. Each tattoo carries its meaning and symbolism, just like the individual beauty of each rose.
As expected, rose tattoos embody all these symbols of love, passion, beauty, desire... white tattoos represent emotional loyalty and sincerity, orange tattoos represent passion, and finally, the most famous red tattoos evoke passionate love like Romeo and Juliet.
Tattoo enthusiasts or beginners in this field, why not choose seasonal rose tattoos?
Roses by the beach
A sensory part of the body that only reveals itself when you want to show it off, and it may contain many secrets. By secrets, we mean tattoos. Your ribs can also tell the beautiful story of your rose!
Rose tattoos on the arm
Rose tattoos never age. They represent a timeless beauty that never fades, and if done well, will make you marvel every time you see it.
Ankle, the perfect place to tattoo a rose
We see you, you, an unconditional tattoo lover. You have many tattoos, but this time it's a different story. You want something low-key, easy to hide and super cute. With the help of a professional tattoo machine, put a meaningfully significant rose on your pretty ankle.
Symbolically strong red rose
Rose designs, especially red roses, typically represent love and romance for lost loved ones, unconditional love, and passionate relationships. Each rose has its own story, so write down yours! Red roses, yellow roses, black roses, each has its beauty.
Rose hid behind the ear
A secret that cannot be revealed, even whispered in the ear. Here hides a uniquely symbolized rose, which is your conception of flowers.
Colorful ankle tattoo
A brightly colored rose symbolizes a pink outlook on life. The needle can be painful on the ankle, but the result is worth a thousand times the pain. So, arm yourself with courage and embrace the rose that represents you! The advantage of this position is that you can easily hide your small tattoo if you wish.
Petal design tattoo
The details of this tattoo are incredibly realistic. Feminine details complement any attire. As for the location, let's not say for now.
Minimalistic and delicate rose tattoo
The smaller, the cuter. The rose's delicacy gives it a realistic fragile appearance. Pink also has more innocence and gentle connotations compared to traditional red.
Disclaimer – Information provided in the blog article is based on personal opinions and experiences, for general reference only. The blog article may contain external websites or resources, if any of the content belongs to the original copyright holder, please contact us for removal.