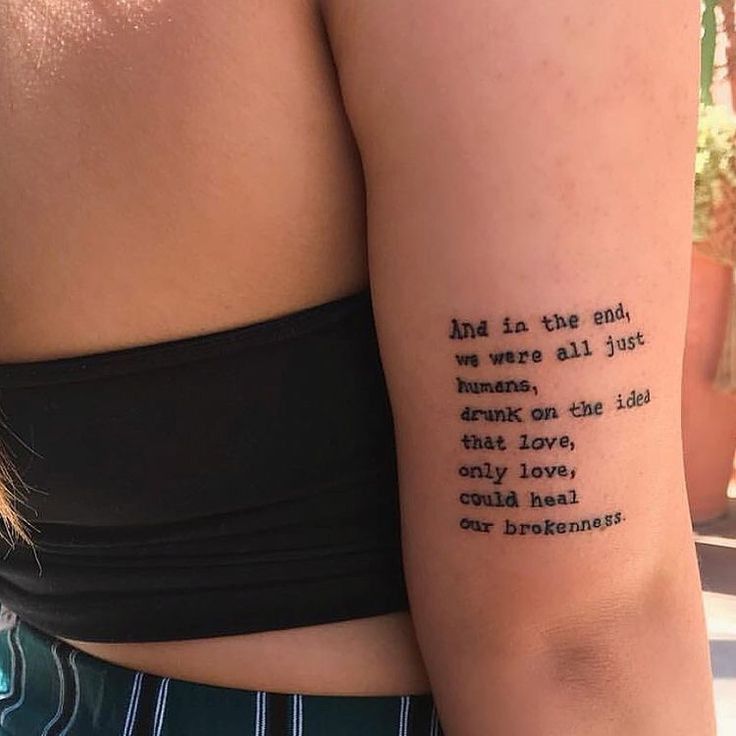 Tattoos: Sentences ideas to Express
Sentence tattoos are one of the great classics etched into the skin among all the possible types of tattoos. This style of tattooing offers many possibilities, as many celebrities have proven to us, with a word or phrase tattooed on their bodies. But whatever you choose, it is first and foremost a very personal story.
What sentence to choose for his tattoo?
Finding a phrase for your tattoo can be a bit complicated, as there are actually many possibilities: simple words, small phrases, motivational quotes, lyrics, movie dialogues, book excerpts... Your tattoo inspiration can come from anywhere. The flexibility of favvosee tattoo machine is more helpful for you to finish small tattoos. But whether it's a simple "love" to express your love or a more complex word to describe a state of mind, the idea is to find the words, expressions or sentences that best represent us, or a strong message related to someone or something important in our lives.
But if you choose a foreign language or different alphabet (Latin or Greek, ideograms in Chinese or Japanese, Arabic characters, etc.), be careful. Check the meaning and words of what you want to tattoo before you start. Tattoos are indeed indelible, so take the time to think about what you want before going to see the tattoo artist. It would be foolish to regret it afterwards, especially if there are spelling mistakes or the meaning of the tattoo is contrary to your initial intention.
If your tattoo inspiration comes from a sentence of a series of heroes, a dialogue from a movie or the lyrics of a song, also think carefully: remember that you will wear the tattoo for life, and even if you are no longer such a fan a few years later...
Discreet tattoo or big tattoo?
When choosing a phrase tattoo, another factor to consider is the body area where the tattoo will be placed. A phrase can be more easily tattooed on a large area such as the arm, thigh, back, shoulder blade, etc., while a single word or a short phrase is more suitable for body parts such as the inside of the fingers or wrists. It is also important to note that some body areas are more sensitive than others, such as the thinner skin of the foot area or the area of ​​face tattoos. If you can't stand too much pain or this is your first tattoo, it is best to choose a body part that won't cause you too much pain.
What is the layout of phrase tattoos? 
If you want to tattoo a sentence, a phrase or a simple word you love, you must also consider the writing style you want, the layout, shape and lettering ... Similarly, the location of the tattoo will affect your choice: in a limited space of the body, it is best to use thinner letters so that the words can be read.
If you add patterns around the phrase or word, such as tribal tattoo, traditional tattoo, semicolon tattoo, hummingbird tattoo, etc., you must also be careful that the whole thing must be harmonious for the two elements to form a beautiful tattoo. Don't hesitate to discuss with the tattoo artist, they can guide you to make the best choice for your needs and the tattoo area.
Do you need quotes, strong words or even inspiration to place your future sentence tattoo (rather than arm, leg or wrist)? Favvosee has compiled a small selection of tattoo ideas to help you make a decision before going to the tattoo artist to engrave your skin.
Disclaimer – Information provided in the blog article is based on personal opinions and experiences, for general reference only. The blog article may contain external websites or resources, if any of the content belongs to the original copyright holder, please contact us for removal.