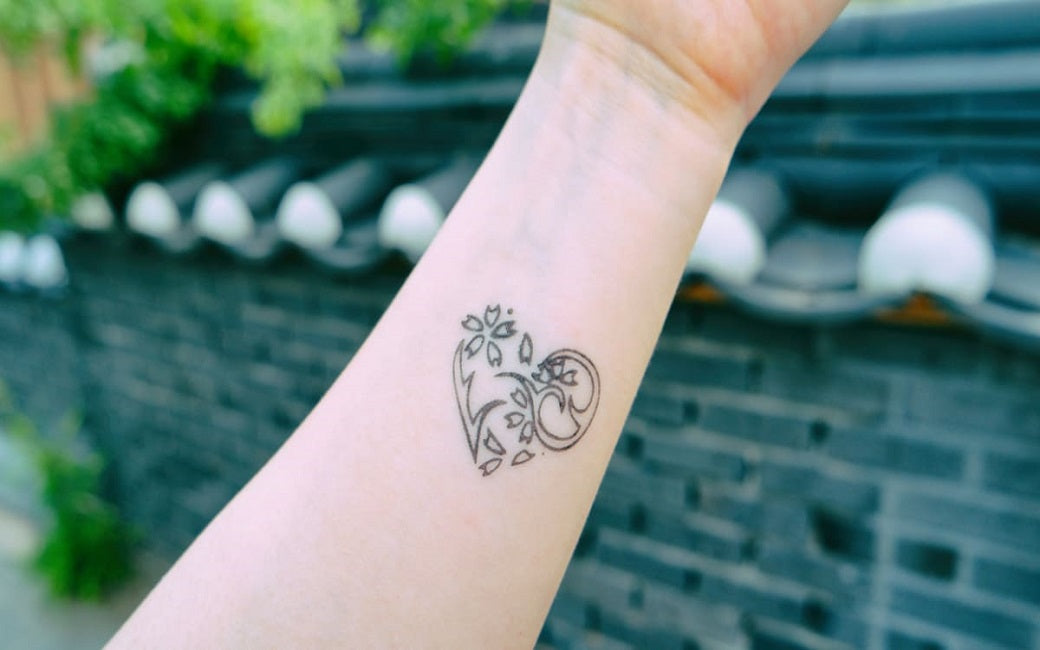 What Kind of Tattoo Kit is Best For Beginners?
Would you like to learn tattooing? Are you interested in tattoos? Find out how to choose the right tattoo machine kit by checking out this article from us.
Reading Guide
1. Why Tattoo Kit is More Convenient for Beginners?
2. What Factors to Consider when Buying a Tattoo Kit?
3. Why Tattoo Kit is More Convenient for Beginners?
4. What Should a Tattoo Kit Include?
5. Are Tattoo Machines and Needles Key Parts of the Tattoo Kit?
6. Recommended Practical Tattoo Kits on the Market:
7. Final Verdict
Please see the details below:
1. Why Tattoo Kit is More Convenient for Beginners?
If you are new to the world of tattooing and are looking for a quality tattoo kit to get started with, this article is for you! We will go over some of the things you should look for when choosing a tattoo kit, as well as some of the best kits on the market for beginners.
For a tattoo artist, a suitable tattoo machine is extremely important. This makes tattoo work more efficient and easier to master, otherwise, it would be ineffective.

It is more convenient and best to use a tattoo kit when you are a beginner to start your tattoo design. According to interviews with famous tattoo artists, they have the same kit to start with and recommend it as well.

In this article, we'll talk about how to select the best tattoo kit for your needs.
2. What Factors to Consider when Buying a Tattoo Kit?
When choosing a tattoo kit, you want to make sure that it comes with all of the necessary supplies to get started. This includes things like high-quality equipment such as tattoo machines, needles, inks, power supplies, and other accessories.

You also want to make sure that the machine is easy to use and understand. Includes a range of needle sizes and types to allow for different types of designs and techniques. Kits should include safety equipment such as gloves, sterile equipment, and barrier films to prevent infection and cross-contamination.

Beginners may not want to invest too much money in a kit until they're sure tattoos are something they want to pursue. However, it is important to balance cost with quality and safety.

Some of the best tattoo kits for beginners are those that come with an instructional DVD. This will walk you through the entire process of setting up your machine and getting started with your first tattoo.

Another thing to look for in a good tattoo kit is a warranty. Many companies offer warranties on their products, so if something goes wrong with your machine, you can get it replaced or fixed without having to pay for it out of pocket.

Tattoo kits vary in price, so be sure to shop around before making your final purchase. There are some great deals out there, but you don't want to overspend on your first machine.

Do some research online and read some reviews before settling on a particular brand or model. This will help you narrow down your choices and find the perfect machine for your needs.

The last thing to consider when purchasing a tattoo kit is the company's customer service. You want to make sure that they are easy to get ahold of and that they will answer any questions you have.
3. Why Tattoo Kit is More Convenient for Beginners?
A tattoo kit is a more convenient option for beginners who want to get into tattooing. It comes with all the necessary equipment and supplies, so you don't have to buy them separately. Plus, it's usually cheaper to buy a kit than to purchase each item individually.

If you're just starting out, it's important to find a good-quality tattoo kit that will last you a while. You don't want to have to replace your equipment right away—it's better to invest in something that will be durable and reliable. Do your research and read reviews before purchasing a kit.

Once you have your tattoo kit, make sure to sterilize all of your equipment before use. This is crucial for preventing infection and keeping your work area clean. Follow the instructions that come with your kit, and if you have any questions, ask a professional tattoo artist for guidance.

With a little practice, you'll be able to create beautiful tattoos that you'll be proud of.

The tattoo is an art as well as a technical work, and good ideas require a full set of tools and techniques. In addition, there are many tattoo sets on the market from different brands, so it takes a lot of time for a beginner to distinguish and judge the difference and quality.

Professional tattoo artists have their own styles and techniques with different tattoo machines and accessories, but beginners can start tattooing with a tattoo set that they can easily master. In general, a complete tattoo kit contains basic tattoo tools that are necessary for all beginners.
For tattoo beginners at the groping stage, a full set of tattoo machines offers better value for money from an economic perspective.
4. What Should a Tattoo Kit Include?
When you are just starting out in the tattoo world, it can be tricky to know what kind of tattoo kit you need. There are so many options available, and it can be hard to determine which items are essential and which you can do without. Any good tattoo kit should include the following items:
-Tattoo machine: This is the most important part of your tattoo kit. A good quality machine will make your life as a tattoo artist much easier.
-Tattoo needles: You will need a variety of needles for different purposes, such as lining and shading. Make sure you get a good selection so that you can experiment and find the right ones for your style.
-Inks: Again, you will need a variety of inks for different purposes. Some inks are better suited for lining while others work better for shading. Get a good selection so that you can create beautiful tattoos.
-Power supply: A good power supply is essential for any tattoo artist. Make sure you get one that is durable and reliable.
-Footpedal: A foot pedal is a great way to control your tattoo machine. This will allow you to start and stop the machine with your foot, which can be very convenient.
Why do you need everything included? The reason is that it is useful and necessary during the working process. Generally, you don't have all of the tattoo equipment you need, especially tattoo needles, transfer paper, color cups, practice skin, disposable gloves, and other accessories, which are expensive. As a beginner, a complete set of gun machine kits is ideal for considering match completeness and convenience.
5. Are Tattoo Machines and Needles Key Parts of the Tattoo Kit?
The tattoo machine and needle are the most important items in a tattoo kit because they affect how you feel when you start your tattoo. The same goes for the power supply and foot pegs. Having an easy-to-use tattoo machine with cartridges can make tattooing faster and more artistic.

When it comes to tattoo kits, there are a few key components that are essential for any beginner. These include tattoo machines for applying ink to the skin and needles for tattoo machines.

While there may be other parts in a tattoo kit, these two are the most important for those who are just starting out. Make sure you have these before starting your first tattoo!

At the same time, some artists who buy tattoo sets also have equipment problems, such as weak power cords and insensitive foot pedals. These equipment issues can make tattoo design difficult. Don't forget to pay attention to the quality of the power supply, foot pedals, and accessories.
6. Recommended Practical Tattoo Kits on the Market:
Favvosee Nebula 2 Hybrid Rotary Portable Tattoo Kit
Favvosee tattoo machine Kits have been the best-selling tattoo kits for many years due to their quality and user experience. Favvosee Nebula 2 Hybrid Rotary provides a complete set of tattoo equipment for everyone, including bolts, tattoo needles, tattoo ink, transfer paper, practice skin, tattoo power, foot pedal, and other accessories such as disposable gloves and non-slip tape.
With the best portable tattoo gift set, you don't have to spend much time buying pieces one by one. Your tattoo design can begin now that the eventing has been completed.

According to their feedback, the tattoo machine in the set is easy to master and provides satisfying lining and shading results.

There are 20 different types of tattoo needles included in the set, which is perfect for beginners to start all tattoo techniques and creations.
Nebula 2 Hybrid Rotary Portable Tattoo Kit is also from the Favvosee brand. This tattoo kit includes a tattoo machine that is great for coloring. Most experienced tattoo artists are amazed by this tattoo machine they purchased. This tattoo machine has stable power, smooth ink output, no needle sticking, and a coding phenomenon. It is very useful when used to outline or paint large areas. It is a very useful device for experienced tattooists, but for beginners, the advantages of this tattoo machine are even more obvious.

This kit includes a tattoo pen, digital transformer, disposable gloves, pedals, mixing needle and beginner practice skin, tattoo ink, and colorant cup. It must be reminded that most of this set is for beginners to practice, so the tattoo ink in the set is not recommended to be used on human skin. If the technology is mature, you can buy ink specially used for tattooing.
7. Final Verdict
So, what kind of tattoo kit is best for beginners? After doing some research and taking everything into consideration, we believe that the answer is the Favvosee Nebula 2 Hybrid Rotary Portable Tattoo Kit.
This machine is simple to use, yet still offers a high level of precision and control. It comes with everything you need to get started, and the cartridges are easy to change out.
What do you think about our Favvosee tattoo machine? Do you have any other recommendations for beginning tattoo artists? Let us know in the comments below!
Disclaimer – Information provided in the blog article is based on personal opinions and experiences, for general reference only. The blog article may contain external websites or resources, if any of the content belongs to the original copyright holder, please contact us for removal.